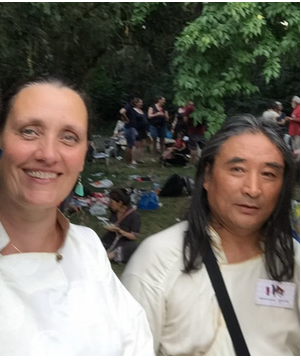 From left to right, association president Hélène Dorseuil and vice-president Chabdak Lhamo Kyab*.
Our executive committee (« bureau » ) and board of directors (« conseil d'administration » ) include 13 members, including 7 Tibetan members and 6 French members.
Since the beginning of the Khata Karpo association in 2017, some 50 volunteers contributed to the development of the association.
Our team of volunteers ensuring the implementation of our activities is composed equally of Tibetan and French members.
*Chabdak Lhamo Kyab is a writer, teacher and former member of the Tibetan parliament in exile.